We offer a wide range of beauty treatments including,
Microblading & Semipermanent make up including Eyeline and Lip blush
Bio Sculpture Gel Nails
Decleor Facials
Microneedling
Dermaplaining
Plasma Elite Skin Tightening, skin tag & mole removal
Electrolysis & Red vein removal
We pride ourselves on our exceptional customer service with the highest standard in treatments. We are a team who love our job and our clients!
Ultimate Vitamin Glow
For a radiant look this deeply relaxing facial will comfort and nourish skin

Moisture Quench
A deeply hydrating facial for super soft skin
Harmony Calm
Soothing treatment that relieves sensitive skin
Oxygenating Pure Matt
A magnifying facial for instant clarity and a brighter shine free complexion
Sculpting Facial Pilates
An advanced facial to reshape the contours of the face and deliver a natural lift
1hr 30min Facial Including Back
£85.00
1hr 30min Facial Including Microdermabrasion
£89.00
For a deeper exfoliation and rejuvenation
A 30min facial for hydration and a fresh radiant look
DermaCo Pro VX System Diamond Tip Microdermabrasion
Single session - £47.50
Diminishes epidermal abnormalities such as acne scaring, pigmentation, fine lines, sun damage, black heads and enlarged pores
Course of five - £195.00
DermaCo Pro VX System Biolift
A non surgical face lift that tones and firms the facial contours, tightens sagging skin, lifts eyes and reduces puffiness, dark circles and increases cell renewal
Single session - £57.50
Dermaplaning is the ultimate GLOW treatment. A skin treatment that uses an exfoliating blade to skim dead skin cells and vellus hair from your face aiding the absorption of serums & creams making your skin smooth, youthful & refreshed. The appearance of fine lines, wrinkles and acne scarring are reduced. Also leaving a perfect base for make-up & a popular treatment for Brides. 
Dermaplaning can be used for any skin type and anyone with:
acne scars

dull skin

dry skin

sun-damaged skin

fine wrinkles
Plasma Elite Skin Tightening
Plasma Elite provides a non-invasive alternative to traditional surgical skin tightening procedures, offering minimal disruption with incredible results. The process works placing a probe near to the skin which produces a micro-millimetre sized pulse of 'plasmatic lightening' which then superficially evaporates and causes the immediate surrounding area of skin to contract. This contraction clearly tightens this area giving you an incredibly natural and youthful look. This process reduces excess skin and in parrticular can tighten the eyelid/ under eye area, scar tissue and wrinkles around the mouth, on the neck and anywhere on the body that causes concern. A series of tiny brown spots are strategically placed and the main around the spot tightens pulling the cells closer together.
Areas we can treat:
Upper lids & lower eyes
Crows feet
Wrinkles & lines round the mouth\ Forehead
Crepy Neck/ Décolletage
Around the ear to tighten & lift cheeks
Stomach Crepynes
Age spots
Mila
Veruccas
Removal of Skin Tags or Moles
from £60.00
Skin Tightening (price on consultation)
from £150.00
How quickly will I see the results of a Plasma Pen Treatment?
Results are immediate and can be seen after just one treatment. Although we may suggest a course of treatments for optimal results.
How Long Do Plasma Pen Results Last?
The brilliant thing about Plasma Pen is that it offers long-lasting results! It will dramatically improve your looks by firming sagging skin and smoothing fine lines for up to three years. Better yet, it enables you to look and feel better without the need for costly and invasive surgery.
How Long is Recovery After a Plasma Pen Treatment?
Thanks to the adjustable probes used to target problem areas and give optimal results, the Plasma Pen Treatment is extremely efficient meaning little downtime.
Eyebrow Shaping, Waxing or Tweezing
£13.00
Eyebrow Tint & Shape*
£23.00
Trio - Eyelash & Brow Tint with Wax to Shape*
£37.50
LVL Eye Lash Lifting*
£47.50
Length Volume and lift on the natural lashes, includes tinting
Microneedling is a minimally invasive cosmetic procedure that's used to treat skin concerns by stimulating collagen production. Also known as collagen induction therapy, this treatment creates micro-punctures in the skin using miniature, sterilised needles. This treatment is safe for most people who are in good health, a consultation will be completed before the treatment commences.
A course of 3-6 treatments are recommended. You can experience minor redness for a few days after the procedure, make up should not be worn.
Microneedling is most commonly used to treat the following skin conditions;
Dull skin: Rejuvenate tired and dull skin and combat the initial signs of ageing
Wrinkles: Fine lines and wrinkles on the face can be visibly reduced, as microneedling triggers collagen production
Scarring: Scars from acne and Chicken Pox can be improved and an uneven texture can be smoothed out with microneedling
Pigmentation: Can help to fade dark patches such as pigmentation due to sun damage or ageing.
Microneedling x3*
£195.00
Microblading & Semi-Permanent Make Up
Microblading*
Microblading is an embroidery of small precise strokes that mimic the effect of real hairs. Individually drawn on giving beautifully natural looking eyebrows. A top up is required within 4/6 weeks of the initial treatment.
Initial Microblading treatment
£259 inclusive of top up
A refresh top up after 12 months
from £150
In contrast to Microblading which use fine hair-like strokes, Powder Brows uses a machine to create soft powdery dots which give the effect of soft powder makeup. It's particularly effective for adding definition, density and a dimensional yet natural finish
£299
Combination brows is a combination of two forms of semi-permanent techniques: microblading and powder brows (shading). Microblading hair-strokes are placed with a manual tool around the border of the brow to give the brow a natural look. The powder effect is applied to the body of the brow using a permanent makeup device to give the brow its fullness
£325
Eyeliner Definer/ Enhancement*
Have you always wanted that fresh, bright and open-eyed look? Would you like your eyes to be permanently enhanced?
What is Semi-Permanent Eyeliner?
Semi-permanent eyeliner is a form of an eyeliner tattoo. A fine or thicker line through the top or bottom lash line and the eyelid the appearance of more lashes and defines the eyes.
Does a Semi Permanent Eyeliner Tattoo hurt?
You should feel very little discomfort. There'll be a numbing treatment applied to the eyelid area, which is topped up throughout the treatment. 
How Long Does Tattooed Eyeliner Last?
Typically Eyeliner Tattoos can last a year, however the pigment can last for two or three years. The treatment will not last forever – pigmentation fades after a time. Most clients come back for touch ups every year or two.       
Eyelids Top & bottom
£230
Lip Blush
Lip blushing is a form of semi-permanent makeup. Essentially, it is a cosmetic tattoo of the lips that enhances the beauty of the natural lip color, improving the shape of the lips, giving definition and the illusion of fullness. This treatment delivers very natural results, once healed. 
Filler is great for creating volume in your lips, but lip blush delivers a more natural look and gives the illusion of fuller lips.
Consultation
A free consultation can be booked before your appointment to discuss any  semipermanent make up treatment you wish to have, to make you feel as comfortable & knowledgeable about the procedure you are wishing to have. 
A consultation form must be completed with a patch test before each treatment can go ahead

A non-refundable deposit of £50 is required at time of booking – remainder to be paid at the 1st appointment
All semi-permanent make treatments require a top up within 4/6 weeks of the initial treatment. All Prices are inclusive of a top up treatment. 
*Patch Tests
A patch test is required 48 hrs prior to any eye treatments including tinting, lifting, microneedling and microblading (if the treatment has not been carried out before).
Bio Sculpture Gel Overlay
£42.50
Bio Sculpture Gel Overlay Soak Off
£48.50
Soak Off, Nail Tidy & Treatment
£27.50
Bio Sculpture Gel Pedicure
£44.50
Soak Off Gel Manicure / Pedicure and Redo
£48.50
Shape & Polish with Varnish, Fingers or Toes
£19.50
Pedicure with Callus peel removal of hard skin on the feet
£51.50*
Manicure with Paraffin Wax Treatment
£40.50*
Manicure with French Polish
£33.00
Pedicure with French Polish
£39.00
Mens Back & Shoulders
£42.50
Mens Back, Shoulders & Chest
£52.50
Electrolysis Permanent Hair Removal
Red Vein & Skin Tag Removal by consultation
from £35.00
Skin Tag Removal with Plasma Pen
from £60.00
Swedish Back, Neck & Shoulder
£37.00
Aromatherapy Full Body
£65.00
Lymphatic Drainage Full Body Massage
£62.50
Indian Head Massage
£40.00
A gorgeous natural looking tan using active ingredients
Using a safe and sterile way to pierce your ears. Caflon earrings and ear care solution included
£30.00
Make Up for special occasions
£50.00
Bridal Make Up including trial
£100.00
Pampered Princess & Hen Parties can be arranged, please contact us for more details
Gift Vouchers
Treat someone special to one of our gift vouchers. The perfect gift, the perfect treat! Available to purchase over the phone or in the salon.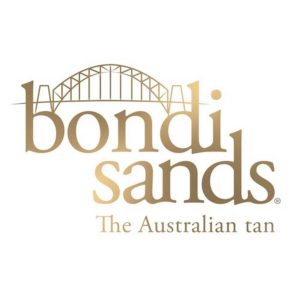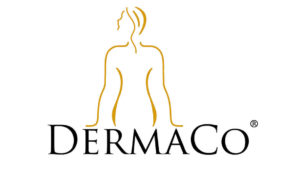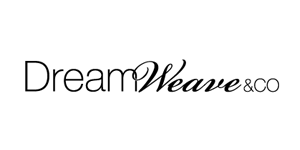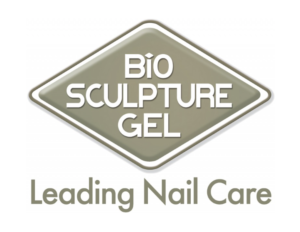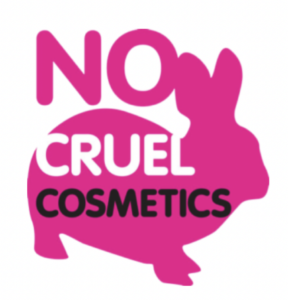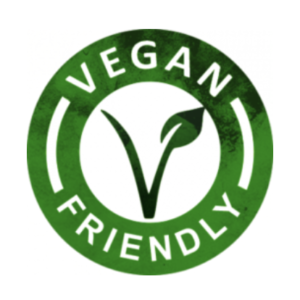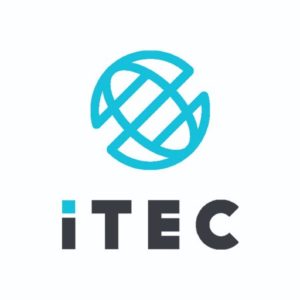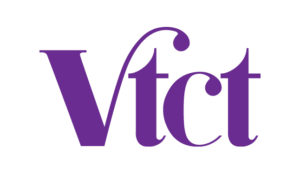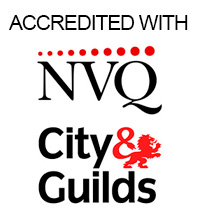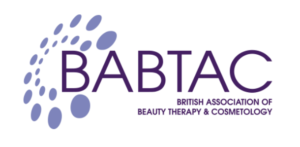 Gallery
This error message is only visible to WordPress admins